NASA-TV Broadcasts Space Exploration & Discovery Using AJA's KUMO 1616-12G Router
March 9, 2022
All Images Provided Courtesy of NASA
When the SpaceX Demo-2 launched astronauts into orbit in 2020, millions of viewers tuned into the NASA-TV livestream and satellite broadcast to watch the monumental crewed spaceflight. From capturing landmark events, like the Curiosity Mars Rover landing, to delivering video feeds from the International Space Station, NASA-TV broadcasts live coverage and educational programming that captivates and educates audiences with the latest in space exploration, missions and discoveries. AJA recently sat down with Video Engineer Walt Lindblom from the NASA Imagery Experts Group to discuss the latest developments at NASA-TV and explore the recent integration of KUMO 1616-12G into the team's production flypack.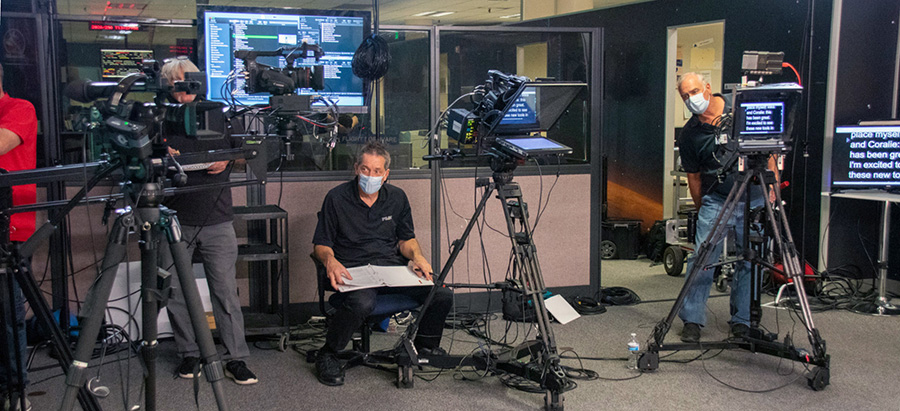 Tell us about the NASA Imagery Experts group.
The NASA Imagery Experts group was formed in 1997 under the mission of guiding television operations into digital and HD content. Over the years, our scope of work has grown to include streaming, still imagery and engineering and scientific imagery. We manage NASA-TV's public and media channels over satellite and streaming, in addition to testing all equipment and production systems and providing technical guidance for all of NASA's digital video operations.
What types of content do you capture and broadcast?
NASA has been capturing UltraHD content since 2008, and for several years a digital cinema camera has recorded video aboard the ISS. All major activities at NASA are recorded on any given day for documentation, scientific and engineering purposes, and all releasable content can end up on any of our platforms. The NASA Office of Communications decides what is newsworthy or of public interest and selects what content to run on the NASA-TV channels.
What is NASA-TV's typical viewership?
Our daily viewers are routinely space fans and enthusiasts who are eager to consume whatever content we produce. For major events, like the SpaceX Demo-2 launch or Mars Curiosity landing, viewership rises from tens of thousands to multi-millions, requiring streaming services that carry NASA-TV to add additional bandwidth. Footage we obtained of the 2017 total solar eclipse was used worldwide in media coverage.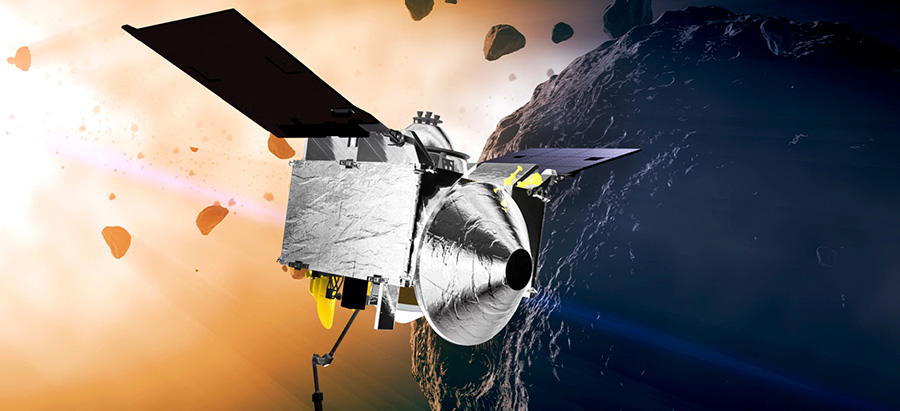 What preparations does the team take prior to an event?
Preparations vary widely based on the event. Live video from the ISS is typically broadcast three times per week and is handled by the Johnson Space Center; personnel consider ISS events to be routine business. Gearing up for a crewed launch at the Kennedy Space Center requires approximately one week of lead time for setup and rehearsals. If we are deploying the flypack for an event, we generally arrive four days prior.
Can you discuss your flypack upgrade from HD to UltraHD?
The original flypack was a two-camera HD production system that weighed in at one ton on three pallets, taking up the same amount of space as a fully loaded cargo van. When we upgraded to UltraHD, we needed a smaller and lighter flypack that the team could more easily and affordably ship via commercial shippers, either by truck or overnight. The new flypack is a portable, three-camera UltraHD production system that leverages 12G-SDI. By upgrading the cabling from copper to SMPTE Hybrid camera cables, we were able to drop the flypack's weight to about 1600 lbs. While every deployment of the UltraHD flypack has included additional equipment (a larger audio board, extra intercom gear, etc.), the new system is lighter and more compact, fitting into a minivan with two people and luggage and weighing in around 700 lbs.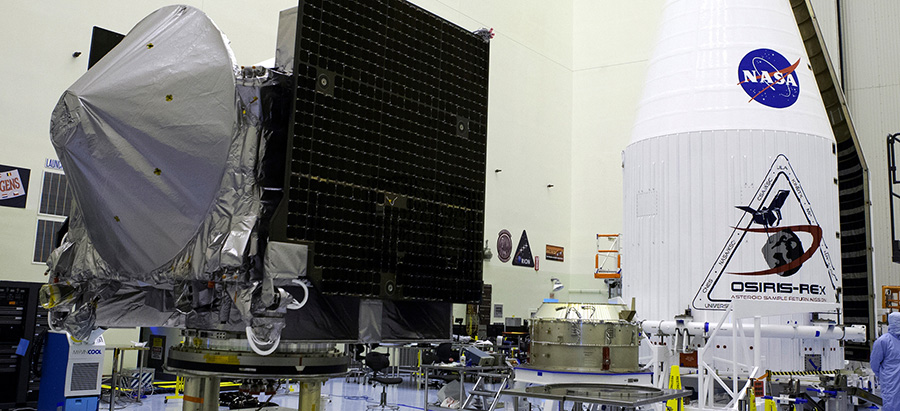 Why did you integrate AJA KUMO 1616-12G into the UltraHD flypack?
In Fall 2020, we were preparing to capture the OSIRIS-REx asteroid sample return mission. The spacecraft was collecting a rock sample from Bennu – a near-Earth asteroid – to help scientists learn more about the origins of life and formation of planets through reviewing the distribution of minerals and organic materials. For the event, we had twelve video sources, but our flypack was only capable of handling eight. The flypack was initially developed without a router, and we used an eight-input production switcher to share feeds with destinations.
We decided to integrate AJA's KUMO 1616-12G due to the router's size and capabilities, including 16 inputs, 16 outputs and 12G-SDI support for UltraHD. We configured eight KUMO outputs to be dedicated to the production switcher inputs. This allowed all twelve feeds to be supported by switching any input to a different source at any time during production. We also need the other eight KUMO outputs fairly routinely.
What other gear does the UltraHD flypack include?
The fully portable flypack features three Canon XF705 cameras with Multidyne VB series fiber multiplexer gear, which provides two-way 12G-SDI video, RS-422 for camera control, audio for intercom, tally and a gigabit ethernet extension. Graphics are handled via a MacBook Pro with ProPresenter Software, and we have a pair of UltraHD monitors and a Rec. 709 monitor for production switcher multi-view. We are using a QSC Touch-Mix 16 audio board, which has the capacity to handle the most complex audio scenarios and is only the size of a thick notebook computer. For technical monitoring, I use a Phabrix portable WFM and small monitor.
Did you face any other challenges capturing the OSIRIS-REx mission?
This event required collaboration between production teams working across Mission Control in Colorado, the Goddard Spaceflight Center in Maryland and the Marshall Space Flight Center in Alabama in the midst of pandemic restrictions. We had to follow strict protocols that included daily temperature testing, as well as setting up our "control room" in a larger conferencing space in order to maintain physical distancing. All of that seemed to make the challenge of finding a new routing solution not so bad!
For more information on the OSIRIS-REx mission, visit: https://www.nasa.gov/content/osiris-rex-overview/.
Products Used
KUMO 1616-12G