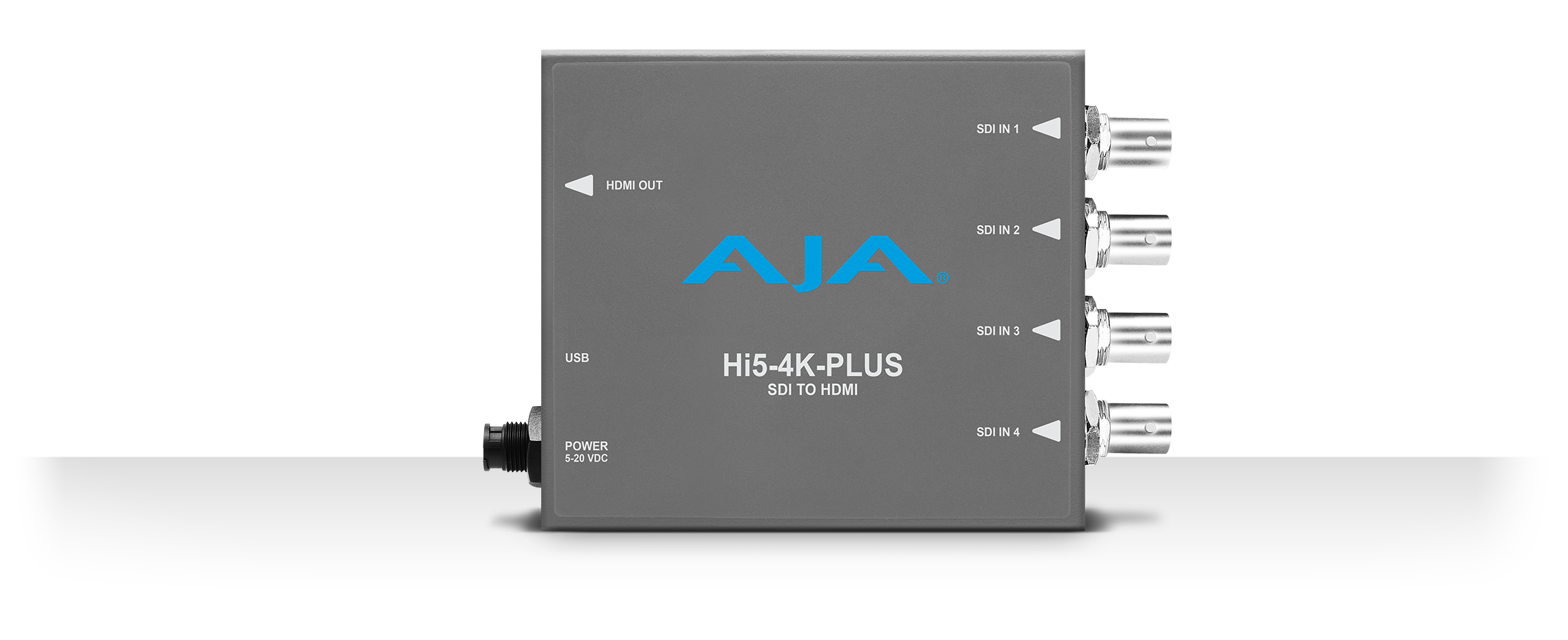 AJA's Hi5-4K-Plus preserves your vision with pristine image fidelity and HFR support up to 60p for 4K/UltraHD SDI to HDMI 2.0 conversion needs. The Hi5-4K-Plus can also generate HDR metadata in accordance with HDMI v2.0a/CTA-861.3 and includes HLG support.

Hi5-4K-Plus provides a simple monitoring connection from professional 4K devices using Quad 3G-SDI, Quad 1.5G-SDI, or Dual 3G-SDI outputs to new displays with HDMI 2.0 inputs, for cost-effective monitoring for 4:4:4/4:2:2 60p professional workflows.
$595 US MSRP*
* Pricing is for US only. International pricing will vary.