Vinari Awards Toast Top Catalan Wines During Virtual Event Broadcast & Live Stream Produced With AJA Gear
April 26, 2021
Viticulturists and wine lovers gathered remotely and online for the 2020 Vinari Awards, an annual celebration of the best in Catalan wines. Hosted by Vadevi in Vilafranca del Penedes, Catalan's wine capital, the 2020 event transitioned to a hybrid in-person and virtual format to comply with COVID-19 restrictions. With event capacity reduced by one-third to adhere to safety protocols, the celebration of 900 wines from more than 200 regional wineries aired on broadcast television and live streams to reach remote audiences and wine connoisseurs. Production company Deunido LCC oversaw the virtual event and managed simultaneous broadcasts on national public station Televisió de Catalunya and regional broadcaster Cadena Pirenaica, in addition to streams on Facebook Live and YouTube, using a range of AJA streaming, conversion and I/O solutions.
To manage dual transmission of the awards ceremony on live television and streaming, a pair of AJA's HELO H.264 streaming and encoding devices were integrated into the production workflow. While broadcaster Televisió de Catalunya used a satellite link system to air live coverage, station Cadena Pirenaica relied upon HELO as an economical alternative to traditional OB truck uplinks. Using HELO, the team was able to send program feeds with an unnoticeable 400ms delay via the internet at the same level of quality as an OB truck, but more affordably and with a less complex infrastructure. "With this broadcast, we proved that we can retransmit live from virtually anywhere with a solid Fiber Optic internet connection and HELO, a powerful device that fits perfectly in the palm of your hand," shared Deunido's Guillem Gandol. The second HELO was used to manage live streams on Facebook Live and YouTube for viewers who opted to watch event coverage on social media platforms. Both HELOs were configured and controlled using the device's intuitive web interface, while offering unparalleled reliability, 24/7 uptime and high-quality H.264 compression. "HELO gives peace of mind by handling – and simplifying – quality compression, freeing up computer CPUs to focus on critical tasks like graphics or multilayer switching," added Gandol.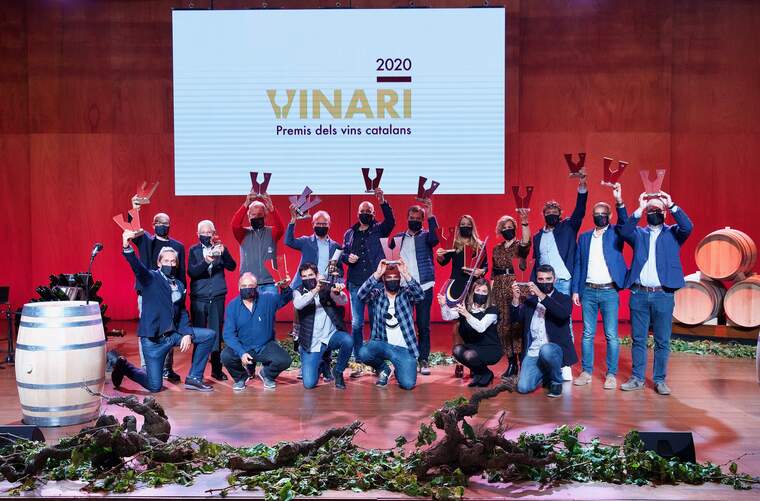 During the awards show, the main production system was an Apple MacBook Pro running Wirecast Pro and multiple AJA U-TAP HDMI and U-TAP SDI USB 3.0 bus-powered input devices to manage source feeds. The production system generated dual programmatic general multicast (PGM) feeds, including one for Televisió de Catalunya's OB truck that was remixed with venue cameras as another source feed and a second for the on-stage LED video wall. Both PGM feeds were interconnected and bidirectional, using a range of AJA FiDO-TR transceiver converters to transmit and extend signals over Fiber. A selection of AJA's HA5 and Hi5 Mini-Converters were also used for monitoring and interfacing with the LED video wall via HD-SDI/SDI to HDMI and HDMI to SD/HD-SDI video conversions. In addition to the PGM feeds, a third source feed consisted of graphics from a second MacBook to be integrated into live broadcasts in real-time. Output from Wirecast Pro was transmitted to a Roland mixer that operated as a signal distributor for routing PGM signals to-and-from the LED panel and OB truck, and as an audio interface to feed the venue's mixing console. The pair of HELOs were connected in cascade from the OB truck PGM return, with one streaming to Facebook and the other used as the uplink for Cadena Pirenaica. At the event conclusion, the recording from the first HELO device was also uploaded to YouTube for on-demand viewing.
In closing, Gandol shared, "Without AJA tools in our workflow, it would have been impossible to pull off a program of this magnitude with just two MacBooks. We used a pair of laptops and AJA's handheld and portable gear, rather than transporting expensive flight-cases with traditional video switchers or larger equipment. It's a revolutionary improvement, both in terms of cost and creative possibilities."
About AJA Video Systems, Inc.
Since 1993, AJA Video has been a leading manufacturer of video interface technologies, converters, digital video recording solutions and professional cameras, bringing high-quality, cost-effective products to the professional broadcast, video and post production markets. AJA products are designed and manufactured at our facilities in Grass Valley, California, and sold through an extensive sales channel of resellers and systems integrators around the world. For further information, please see our website at www.aja.com.