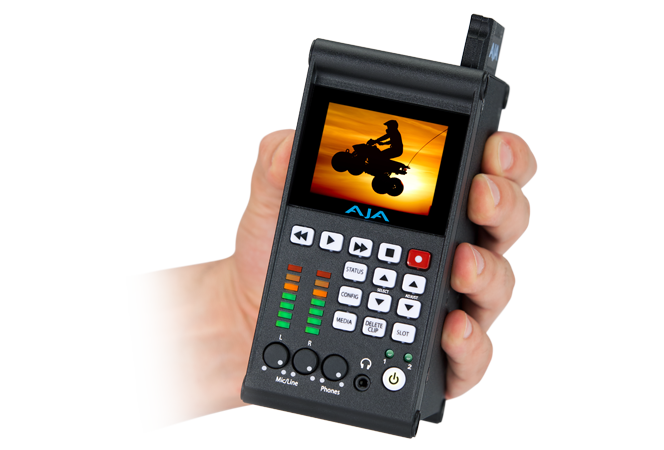 Ki Pro Quad enables 4K/UltraHD/2K/HD workflows with efficient Apple ProRes capture and playback in a compact, file based recording and playback device that easily mounts directly behind a variety of cameras.

Ki Pro Quad serves as a central gathering point for the main needs of 4K production; capture efficient, edit friendly 4K Apple ProRes files with pristine image quality and output to 4K and HD monitors with real time down conversion simultaneously. Work on HD and 2K resolution projects now with full 4:4:4 or 4:2:2 quality and switch Ki Pro Quad to record 4K any time the need arises. Ki Pro Quad covers your portable recording and playback needs today and into the future.
$2,995 US MSRP*
* Pricing is for US only. International pricing will vary.