Taipei's CEO1950 Venue Wines & Dines With AJA KUMO 1616-12G
May 11, 2021
From concerts and musical performances, to art exhibitions, fashion shows and beyond, CEO1950 is a versatile event space and cultural center located in the heart of Taipei's Zhongshan District. Making its debut in 2020, CEO1950 features a state-of-the-art ProAV system designed by Li-Trans to broadcast pristine audio and HD imagery throughout the venue, which includes a lush outdoor garden, spacious interior rooms and a gourmet French cuisine restaurant. Central to AV operations is AJA's KUMO 1616-12G router, which enables staff to route high bandwidth video signals over 12G-SDI to any monitor within the venue or to the central switcher during live streams or recordings.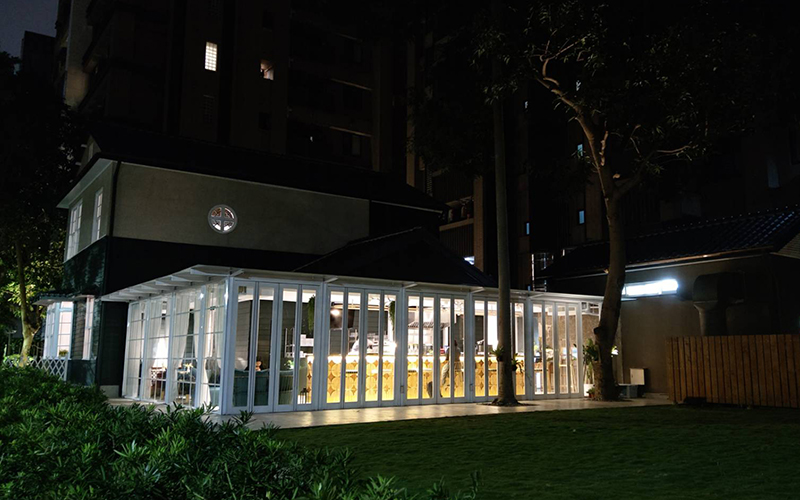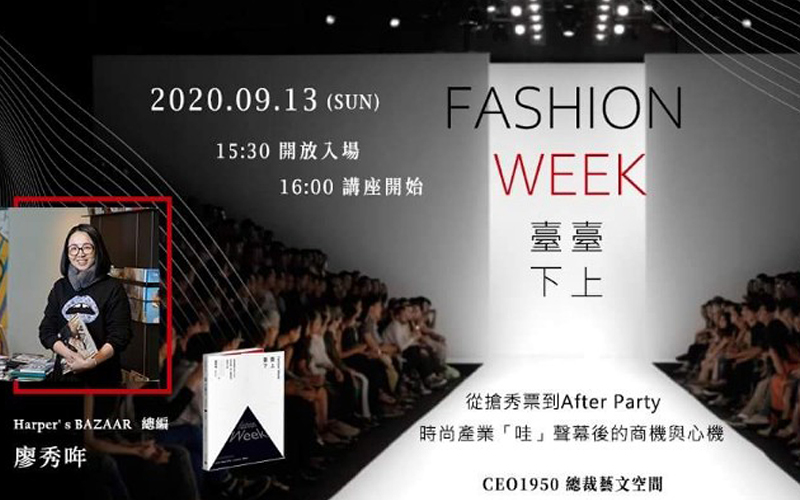 "Since opening, CEO1950 hosts an average of three to four events each week, requiring a reliable AV system capable of handling rigorous uptime demands," shared Kevin Shi, CEO, Li-Trans. "AJA products are known for stability, and they allow venue staff and operators to work with peace of mind and 100% trust that they won't lapse or fail during live events, recordings or streams."
AJA's KUMO 1616-12G compact 12G-SDI router is at the heart of CEO1950's workflow, used in tandem with a KUMO CP 1RU control panel for flexible operation and configuration. During events, KUMO 1616-12G receives all incoming HD SDI source signals and routes feeds to any of six Chimei HDMI display monitors, a Sony VPL-CH370 video projector, or an HD Sony switcher. Incoming source signals are shared from a Panasonic AW-HE40S HD pan/tilt camera capturing live content, dedicated cables that connect to the stage and other areas in the venue, and a desktop computer running video or graphics content. Signals from the desktop computer and the stage reserved cable are scaled and converted from HDMI to SDI with AJA's ROI-HDMI Mini-Converter, then distributed to KUMO 1616-12G. For outgoing KUMO 1616-12G signals, AJA's Hi5 Mini-Converters are used to drive all venue HDMI monitors by converting incoming SDI signals to HDMI. The event workflow also includes an AJA 3G-AMA for embedding and disembedding mixed audio and sending audio feeds to KUMO 1616-12G for routing.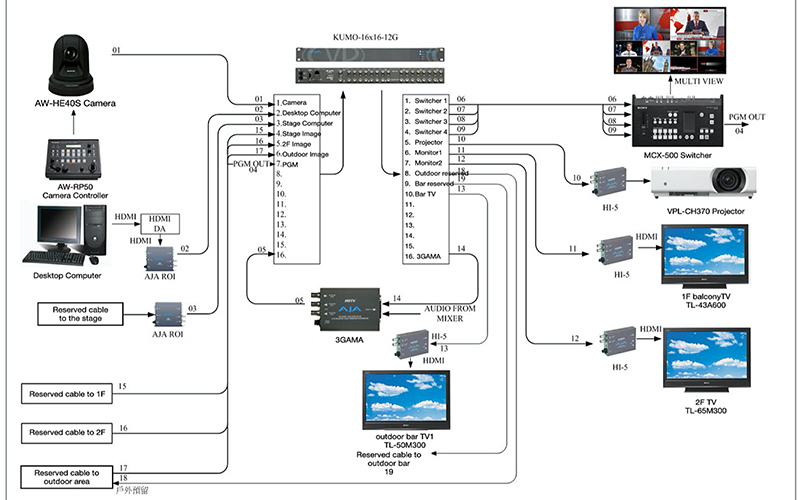 Kevin concluded, "No matter the event or workflow demands, KUMO 1616-12G simplifies routing and allows CEO1950 to host world-class events. The team has been extremely satisfied with AJA's product quality and reliability, as well as the workflow flexibility provided by KUMO."
About KUMO 1616-12G
KUMO 1616-12G is a high-performance, professional video router for up to 12G-SDI video signals, via 16x 12G-SDI inputs and 16x 12G-SDI outputs. KUMO 1616-12G offers increased capacity for larger configurations while maintaining a compact 1RU profile with support for 12G-SDI/6G-SDI/3G-SDI/1.5G-SDI with 16x 12G-SDI inputs and 16x 12G-SDI outputs, and can be controlled with a local hardware Control Panel, or via the KUMO's built-in Ethernet web-server for it's web-browser based user interface. For more information, visit: www.aja.com/products/kumo-1616-12g
About AJA Video Systems, Inc.
Since 1993, AJA Video has been a leading manufacturer of video interface technologies, converters, digital video recording solutions and professional cameras, bringing high-quality, cost-effective products to the professional broadcast, video and post production markets. AJA products are designed and manufactured at our facilities in Grass Valley, California, and sold through an extensive sales channel of resellers and systems integrators around the world. For further information, please see our website at www.aja.com.