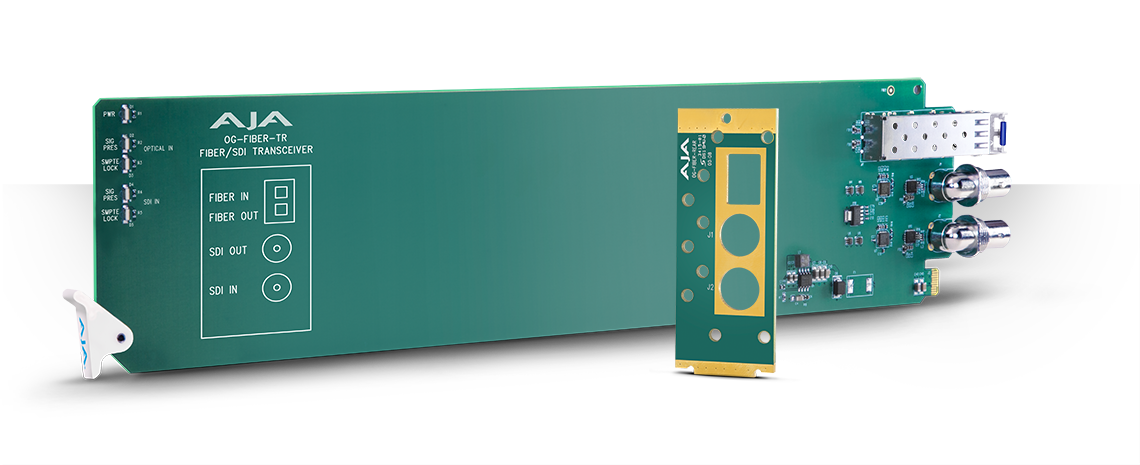 OG-FIBER-TR has been discontinued.

Please click on openGear from the Products Menu and choose an updated Dashboard Compatible card for a current alternative.

The OG-FIBER-TR is a state of the art, openGear compatible 3G-SDI/Fiber transceiver. Both 3G-SDI to Fiber and Fiber to 3G-SDI conversions are supported.

openGear Mini-Converters offer unmatched flexibility and cost efficiency for 3G-SDI-Fiber conversion, allowing for long cable runs up to 10 km (32,808 ft) for Single-Mode.